Remodeling adds value to your home by modernizing and updating your living space. If your deck or patio is a far cry from the space you need it to be, it's time to invest in quality home remodeling in Vacaville, CA. RH1 Construction will help you transform your interiors and exterior into everything you need them to be.
Deck and Patio Remodels
Our specialty is deck and patio remodels, helping homeowners upgrade these simple outdoor spaces into luxury additions to their homes. We'll be glad to do the basics, like stripping away old varnish and replacing rotted wood, as well as the heftier aspects of a remodel, such as feature addition and layout adaptation.
Whether you're trying to replace a few rotted boards on a sagging deck or you're expanding your outdoor area with a gazeebo and improved decking, count on our remodeling contractors in Vacaville, CA to complete your job with perfection, right down to the smallest details.
Door Work
Doors are an often-overlooked facet of remodeling and need to be given specific attention. Whether you're updating an interior room or adding on to your exterior with a deck or patio, a door is crucial to that space.
We handle every aspect of door work during a remodel, including framing, supplying and installation. Our team has extensive experience in door framing and access to a beautiful inventory of doors, helping homeowners put the finishing touches on their remodel with a door that's exceptional and perfect.
Additional Remodeling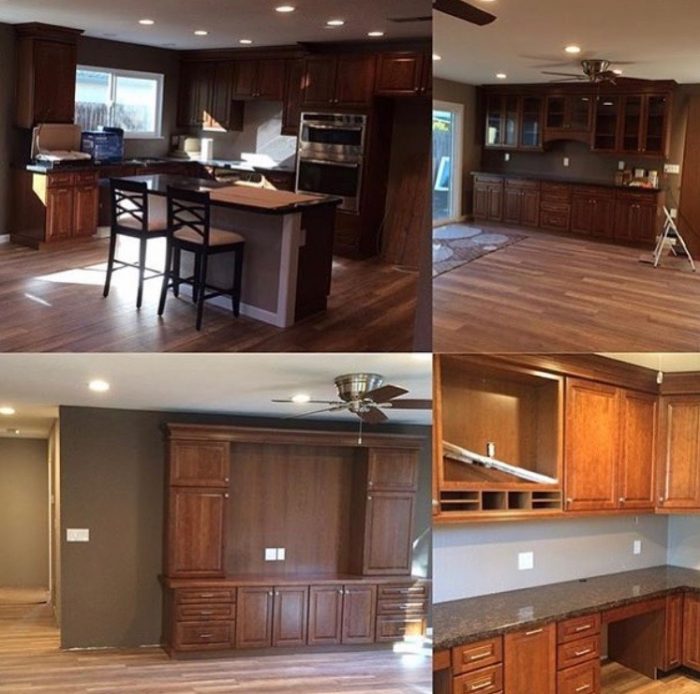 We have the capabilities to take on just about any remodeling job you might have, including basements, kitchens, bathrooms, garages and general room remodeling. Consult with our team about your vision for that space and we'll help you figure out all of the little details that bring it to life.
Contact us today at 707-365-8028 for more information about our remodeling abilities or to start planning out your home upgrade with an experienced contractor from our team.